Stuff the Truck Event
Sunday, June 12, 2022
Description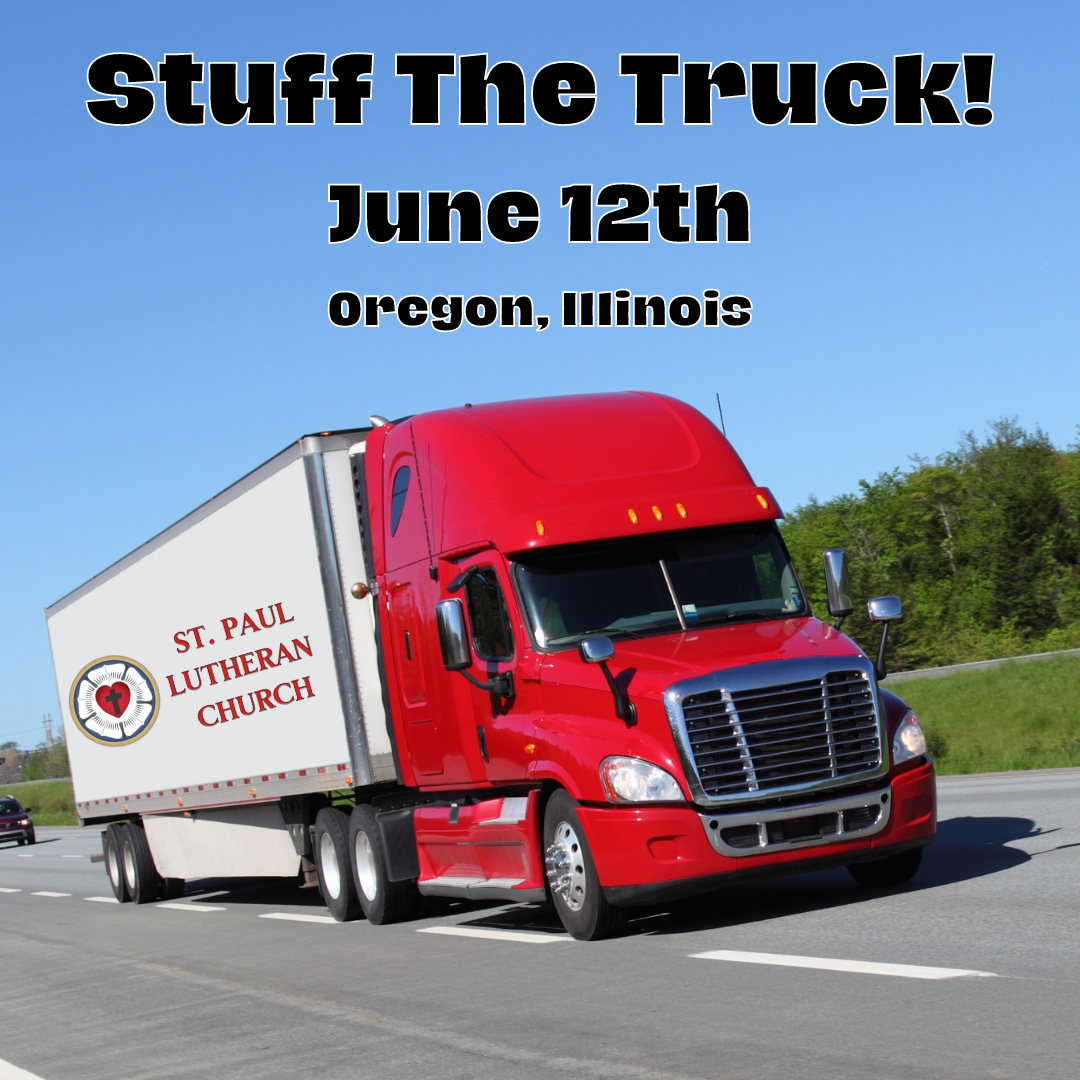 Dear Community Members, Chambers Members and Oregon area citizens,
St Paul Lutheran Church in Oregon, IL will be celebrating our 175th Anniversary in March, 2023 (actual celebration date is 4/23/23). We will be having several events as part of our celebration. One of these events is a "Stuff The Truck" for NALC Disaster Response.
Mary Bates and her team, based out of Ohio, respond to disasters within the continental United States as soon as they are able. A short excerpt from a recent update:
"On Dec 10, 2021, an EF-4 tornado tore through Kentucky for 225 miles, killing 77 people and destroying thousands of homes from Mayfield, KY to Bremen, KY. Another 20 tornadoes were spawned, impacting the Bowling Green vicinity; a total of 16 KY counties were declared by FEMA. NALC Disaster Response were on the ground by Monday, Dec 13, delivering six truck loads of emergency relief supplies… More trucks are scheduled this week. In addition to the emergency supplies… over $25,000 in new toys for Christmas were delivered to the children who had lost everything. Trucks and trailers from Iowa, Illinois, Indiana, Ohio, North Carolina and Pennsylvania are arriving daily."
This type of response takes many, many supplies, all of which are donated to NALC Disaster Response.
A truck is scheduled to arrive in Oregon on June 12 to pick up donated supplies. We are opening this event to the public, hoping that a 40 ft truck will be needed to pick up all the supplies.
See link below for a list of items that are accepted by NALC Disaster Response. St Paul will also accept cash donations to buy supplies to fill the health and school kits as needed. We are especially looking for flood buckets and the contents in them.
Items can be dropped off at St Paul Lutheran Church in Oregon, 114 S 5th St, anytime May 31 - June 5, 9 a.m. - 3 p.m.
Items should be boxed and labeled with contents - 10 Bibles; 20 health care kits, 25 quilts & blankets, etc. Larger items (flood buckets, mops, brooms, etc. do not need to be boxed. Cash donations or items to fill the kits can be dropped off in advance by contacting the church office, 815-732-2367; Sandy Strohecker, 815-441-4128; or Leroy Brooks at 815-994-1115.
For more information, you may contact any of the above numbers.
Thank you in advance for your generous support and for helping fellow Americans in a time of extreme loss and despair.
Yours in Christian Fellowship.
St Paul Lutheran Church Fellowship/Outreach Committee 175th Anniversary Committee
Images
St. Paul Lutheran Church
114 S 5th St



Oregon

,

IL

61061

United States