Branson on the Road -Christmas Style
Tuesday, November 1, 2022 11:20 AM - Thursday, November 3, 2022 3:00 PM (CDT)
Description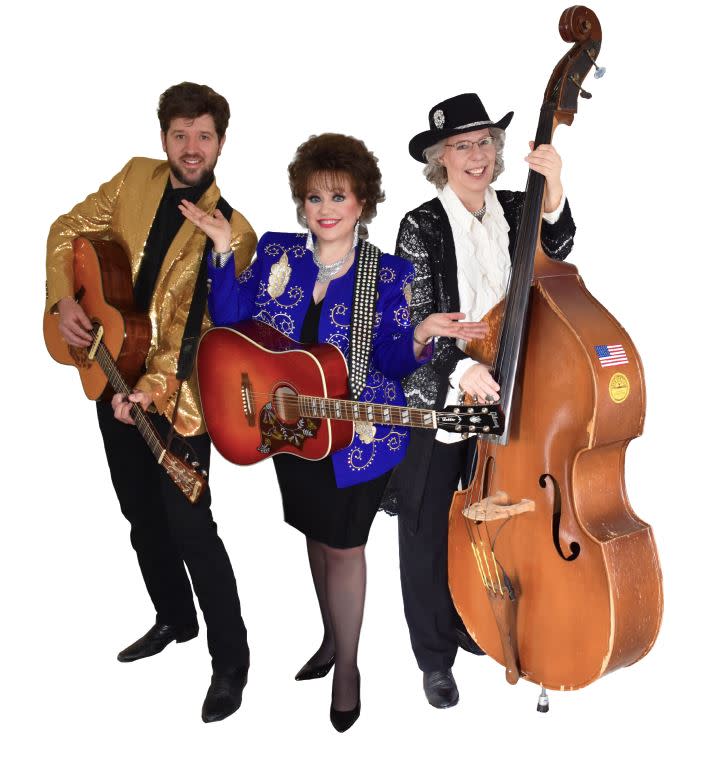 What do you get when you bring together a fiddle, mandolin, banjo, guitar, upright slap bass, beautiful rhinestone costumes, hilarious comedy and country Christmas, bluegrass, rockabilly and gospel music? Only one answer Branson 0n the Road® – Christmas Style, direct from the live music capital of the world, Branson, Missouri. Branson on the Road has over 20 years of experience of performing at the top theatres in Branson on the famous 76 Country Music Boulevard (known as "The Strip") and is the first national touring show named for the famous city.
The show delivers the Branson traditions of good, clean, family fun wherever they go…and they go all over the US and beyond…and Branson on the Road – Christmas Style is a wonderful way to kick off your holiday season!
Those seeing a Branson on The Road – Christmas Style show for the first time, can not only expect great Christmas music, old country favorites and amazing instrumental abilities, but also plenty of hilarious comedy every step of the way – in a holiday, Branson-style for the entire family. It's a great way for family and friends to celebrate the holidays together.
Matinee Shows:
Tuesday, Nov 29, 2022
Wednesday, Nov 30, 2022
Thursday, Dec 01, 2022
Seating Begins 11:20am
Evening Shows:
Tuesday, Nov 29, 2022
Wednesday, Nov 30, 2022
Evening Show Times: 5:30pm – Seating & Cocktails 6:30pm – Dinner Buffet 7:30pm – Performance begins
Matinee Prices:
Platinum Seating – $57.00 (free Cocktail)
Gold Seating – $50.00
Silver Seating – $47.00
Evening Show Ticket Prices:
Silver – $50.00 Senior – $47.00 Child – $32.00
Gold – $53.00 Senior – $50.00 Child – $33.00
Platinum – $60.00 Senior – $57.00 Child – $40.00
Price Includes: Buffet, Coffee, Tea, Show, Dessert, Tax & Gratuity Group discounts available.
Call today to make your reservation 815 655-2400 ext 3
White Pines Lodge
6712 W Pines Road



Mt. Morris

,

IL

61054



Tuesday, November 1, 2022 11:20 AM - Thursday, November 3, 2022 3:00 PM (CDT)